FIFA has said the 2022 World Cup in Qatar will not be expanded to 48 teams and will instead stick to 32.
Football's governing body had been considering upping the number of countries competing in the showpiece tournament, with president Gianni Infantino also keen to have matches spread across the Middle East.
But it has now been decided that a major expansion to the event would not be practical, with just over three years to go until the big kick-off.
FIFA said in a statement: "FIFA and Qatar have jointly explored all possibilities to increase the number of participant teams from 32 to 48 teams by involving neighbouring countries.
"Following a thorough and comprehensive consultation process, it was concluded that under the current circumstances such a proposal could not be made now."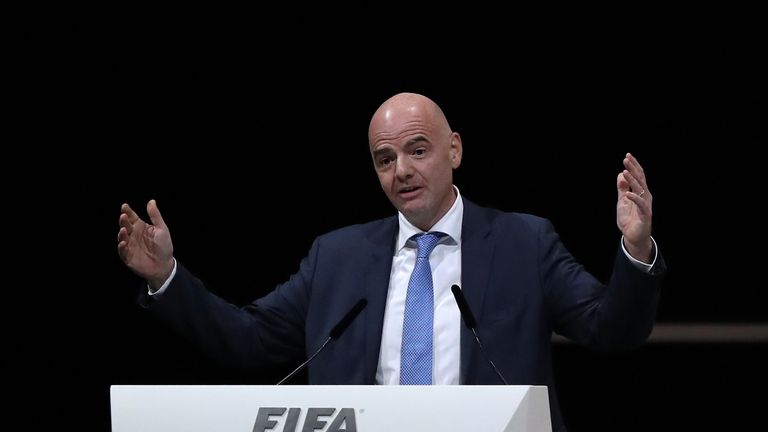 However, the World Cup is still due to become a 48-team tournament for its 2026 incarnation, which will be jointly hosted by the US, Canada and Mexico.
There are already a large number of stadiums available across the three countries to cater for a bigger line-up, whereas all of the Qatar arenas are having to be built from scratch.