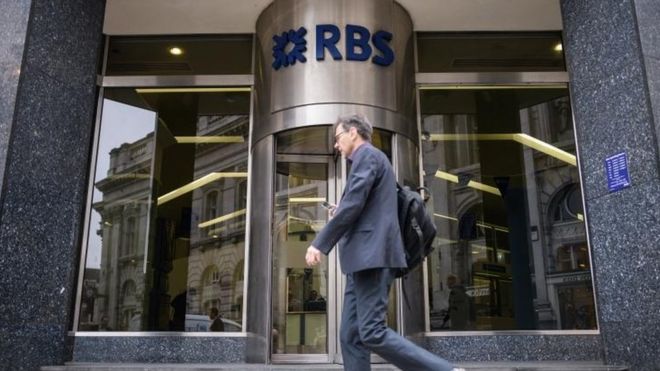 Royal Bank of Scotland has reported profits of £1.62bn for 2018, more than double the £752m it made last year.
The bank, which is 62%-owned by the government, said it would pay £977m to the Treasury through dividend payments.
RBS chief executive Ross McEwan said: "This is a good performance in the face of economic and political uncertainty."
Mr McEwan also said the UK economy faced "a heightened level of uncertainty related to ongoing Brexit negotiations".